---
본문 영역
Bearing Wear Monitoring Sensor
Details
General system description 
The Bearing Wear Condition Monitoring (BWCM) System has the function of predicting bearing wear in large two-stroke diesel engines before it becomes critical.
The system will provide an early warning if any of the three crank-train bearings (crosshead, crank and main bearings) experience unexpected problems during ship operation.
Application
Engines
Vibration meter
Wear monitor of rotating equipment
Specifications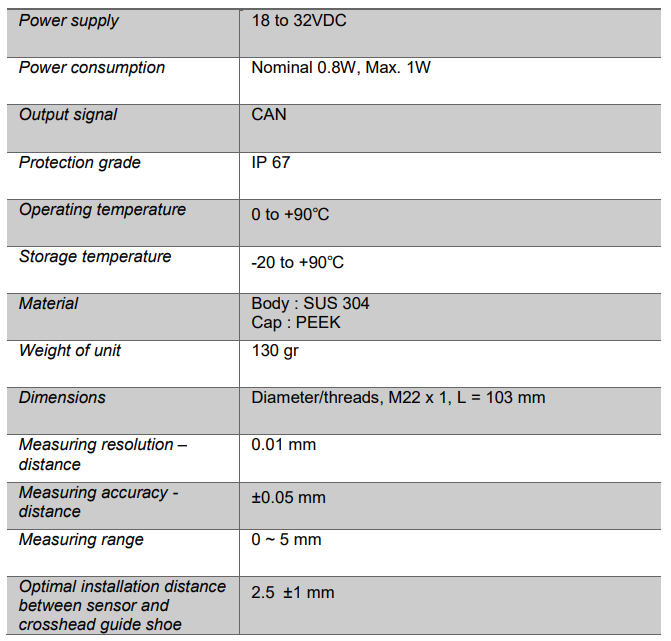 Date: 2022-10-13 13:44:22
Next: Posts does not exist.